Energy retailers will focus on helping NSW customers facing hardship get the best deal possible following a meeting with Energy and Utilities Minister Don Harwin.
Minister Harwin held a two-hour roundtable with the state's biggest energy retailers today, alongside consumer advocates and the Energy and Water Ombudsman.
"This wasn't about shirt-fronting the retailers, it's about focusing them on the issues that NSW consumers have raised with me and the Ombudsman," Mr Harwin said.
"Consumers feel they aren't getting the best value on energy and ....
The first school in NSW fully devoted to science, technology, engineering and mathematics (STEM) education will open in 2021 at the planned Sydney Science Park in Western Sydney, NSW Premier Gladys Berejiklian and Education Minister Rob Stokes said today.
"This is an historic moment and a real win for NSW. With its dynamic population, new infrastructure programs and rapid growth, Western Sydney is the perfect location for the state's first STEM school," Ms Berejiklian said.
The school will be the first of its kind in NSW and is the product of a collabora ....
NSW consumers are once again the most confident in the nation according to the latest Westpac Melbourne Institute Index of Consumer Sentiment.
While the Index fell in QLD and SA and was flat in WA, consumer confidence in NSW rose 2.4 per cent to 106.4 in March, well above the national average of 99.7, and the highest of all states for the fifth consecutive month.
A result above 100 indicates that optimists outnumber pessimists.
Treasurer Dominic Perrottet said the NSW Government had steadily transfor ....
The Turnbull Government and the gas industry have today agreed on measures that will help deliver cheaper and more reliable energy to Australian households and increase gas supplies for businesses.
The gas industry is a key part of Australia's prosperity and has a social licence with the community. Households rely on affordable gas supplies to their homes and businesses need reliable energy to support thousands of jobs across the country.
To this end, a series of measures has been developed and all participants have agree ....
An agreement by Australia's energy ministers to develop a national plan ensuring the nation's energy security and reliability, has been welcomed by the NSW Government.
This follows today's emergency meeting in Melbourne of the Council of Australian Governments (COAG) Energy Council in the wake of the recent South Australia state-wide blackout.
Minister for Industry, Resources and Energy, Anthony Roberts, said the nation's energy ministers have agreed to an independent review into the South Australian incident and options for ensuring the reliability and security of the National Electri ....
Students from TAFE NSW Padstow Campus are soaring towards becoming fully-fledged pilots after their historic graduation.
The ceremony marked their achievement in completing the Diploma in Aviation in both Flight Instructor and Instrument Flight Operations.
The Minister for Regional Development, Skills and Small Business, John Barilaro was on hand to give the first intake of TAFE graduates their wings.
"I'm proud to meet these graduates today, they should take great pride in their achievement of making it through a challenging and testing course," Mr Barilaro said.
....
NSW Minister for Local Government Paul Toole has continued to drive long needed reform in local government with the passing today of legislation to ensure local councils work in the best interests of their communities.
Mr Toole said the Local Government Amendment (Governance and Planning) Act is the first phase of the NSW Government's historic overhaul of local government legislation and complements the recent new integrity measures for councils.
"The legislation complements the NSW Government's major reform initiatives such as the creation of new councils and Joint Organisations,&rd ....
Women in regional NSW are securing jobs at record rates according to new data from the Department of Industry that shows 37,000 women secured work in the year to July 2016 (12 month moving average), compared to an average of 9,500 a year over recent years.
Minister for Skills, Regional Development and Small Business John Barilaro said the results also show employment participation rates for women in regional NSW in July 2016 reached 55.4 per cent, well above the long run average of 52.1 per cent.
"This is fantastic news for women in regional NSW and it demonstra ....
Minister for Justice Michael Keenan and NSW Deputy Premier and Minister for Justice and Police Troy Grant today announced disaster assistance for communities affected by storms and flooding in June and July 2016.
A range of assistance is available including:
· Help for eligible people whose homes or belongings have been damaged;
· Support for affected local councils to help with the costs of cleaning up and restoring damaged essential public assets;
· Conces ....
Fourteen community projects designed to reduce criminal and anti-social behaviour in towns and cities across the state have today been awarded over $2 million in funding through the NSW Government Community Safety Fund.
Deputy Premier and Minister for Justice and Police Troy Grant said the fund was created to enhance the work of the NSW Government to push down crime and encourage local solutions to boost safety and pride.
"The NSW Government is investing in strong evidence-based projects to promote safety in communiti ....
Ermington residents are being urged to help shape the future of their community by taking part in an initiative which offers locals a chance to engage with Council and their neighbours to turn ideas into reality.
'Imagine Ermington' is a new initiative being launched as City of Parramatta celebrates 100 days as a new stronger council. The community engagement website allows locals to search a map of Ermington, choose a location and submit an idea for improving the public ....
I rejoice in the vibrant diversity of our migrant nation. I'm proud to lead a country that welcomes refugees from shattered, war-torn corners of the world. And barely a day goes past when I don't celebrate that we are the most successful and harmonious multicultural nation in the world. But we cannot be under any illusions about what our multicultural success is built upon. The reason Australians welcome high levels of immigration – the highest since the early post war period – is that we have confidence that our government is in control of our immigration program, deciding who can come here and ensuring that when they do the ....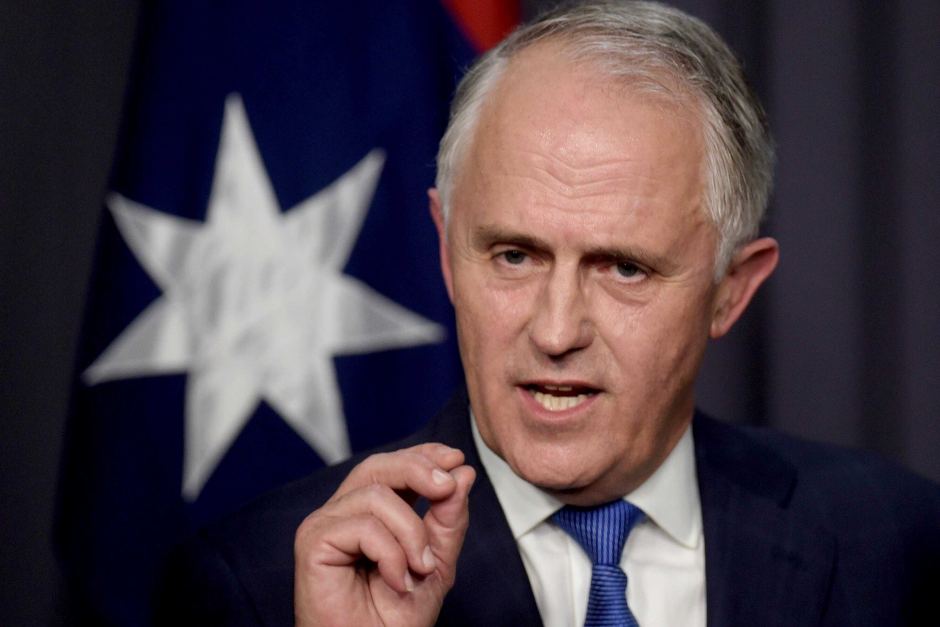 Our ambitious trade agenda is critical for job creation and growth.
It took a Coalition Government to conclude trade agreements with Korea, Japan and China, and upgrade Australia's agreement with Singapore.
A re-elected Turnbull Government will launch free trade agreement negotiations with the European Union and explore the feasibility of trade negotiations with Canada, Mexico and Colombia. We will also pursue new opportunities in the Indo-Pacific region.
We will conclude trade agreements with India, Indonesia, the 16 Regional Comprehensive Economic Partnership countries, the Gulf Cooperation Council, and Pacific Island countries through the PACER Plus agreement.
Ne ....
Volunteers who support newly arrived international students at Sydney Airport have been recognised at a ceremony at NSW Parliament House.
Minister for Trade, Tourism and Major Events Stuart Ayres thanked the volunteers, who are often international students themselves, for their efforts in making new students feel welcome as they start their education in Australia.
"The Sydney Airport Welcome Desk can be the first interaction for many new students, so this positive experience can set the tone for their time studying and living in NSW," Mr Ayres said.
"These volunteers should be extremely proud of how they're supporting their ....
NSW has cemented its place as Australia's leading exporter of services recording over half of Australia's growth according to the latest Australian Bureau of Statistics (ABS) figures.
Minister for Trade, Tourism and Major Events Stuart Ayres said the boom in services exports showed again NSW is setting the standard for the rest of the nation.
"We've seen a $3.2 billion growth in 2015 alone, which has contributed to over half of total Australian growth," Mr Ayres said.
"Growth at 13 per cent shows NSW is outstripping the national rate of 10 per cent and states like Victoria and Queensland."
& ....